The MAP Negotiation Workshop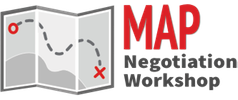 Your success hinges
on your ability to negotiate.
Getting paid what you are worth?
Having buyers recognize the value?
Too much emphasis on price?
Differentiating your offerings?
Giving in to price pressure & losing profits?
Buyers who commoditize your offerings?
Confidence in your negotiation skills?
Compliance with agreements after the sale?
It doesn't have to be that way!
The MAP Negotiation Workshop gives you the skills and confidence
you need to succeed with today's demanding buyers and overcome these challenges.
Through the MAP Negotiation Workshop,
you'll learn how to:
Uncover what customers really want and need
Communicate your value clearly
Set higher goals—and achieve them!
Create great agreements that satisfy customers
The MAP Negotiation Workshop
The MAP Negotiation Workshop is a two-day live session with multiple skill practices. You learn to negotiate the way you do in real life—by email, phone, and face-to-face.
You'll join with people from different companies and job roles. You'll get multiple points of view—unlike most workshops that separate sellers, buyers, and leaders. Register just one person or as many people as you need to become great negotiators.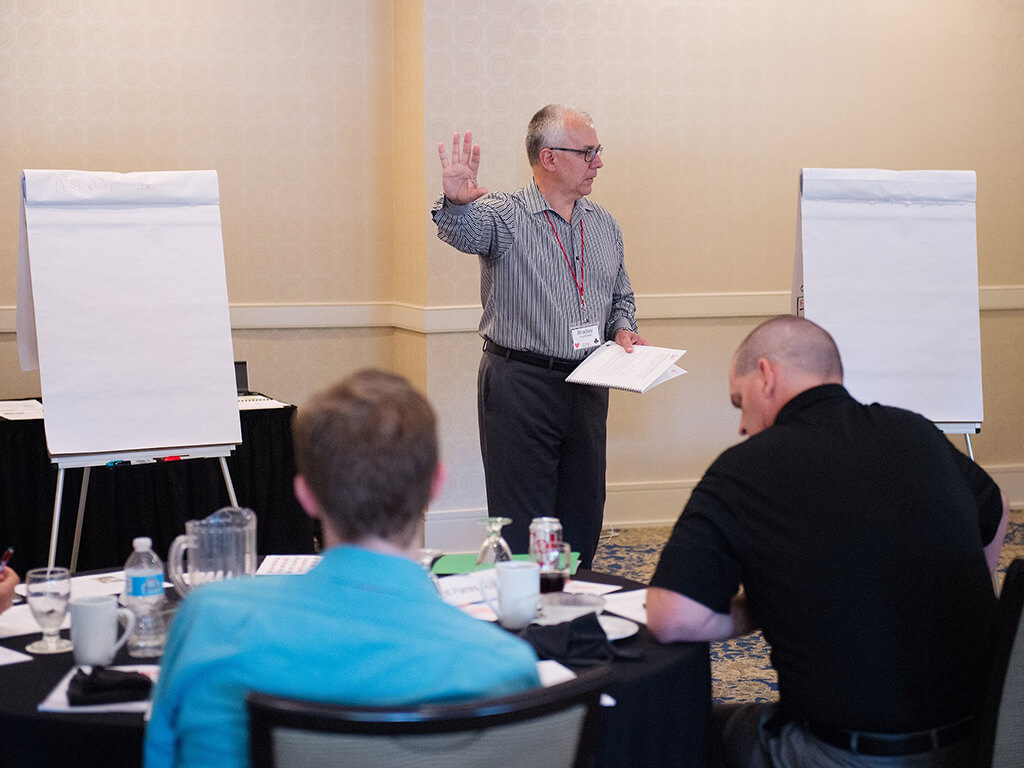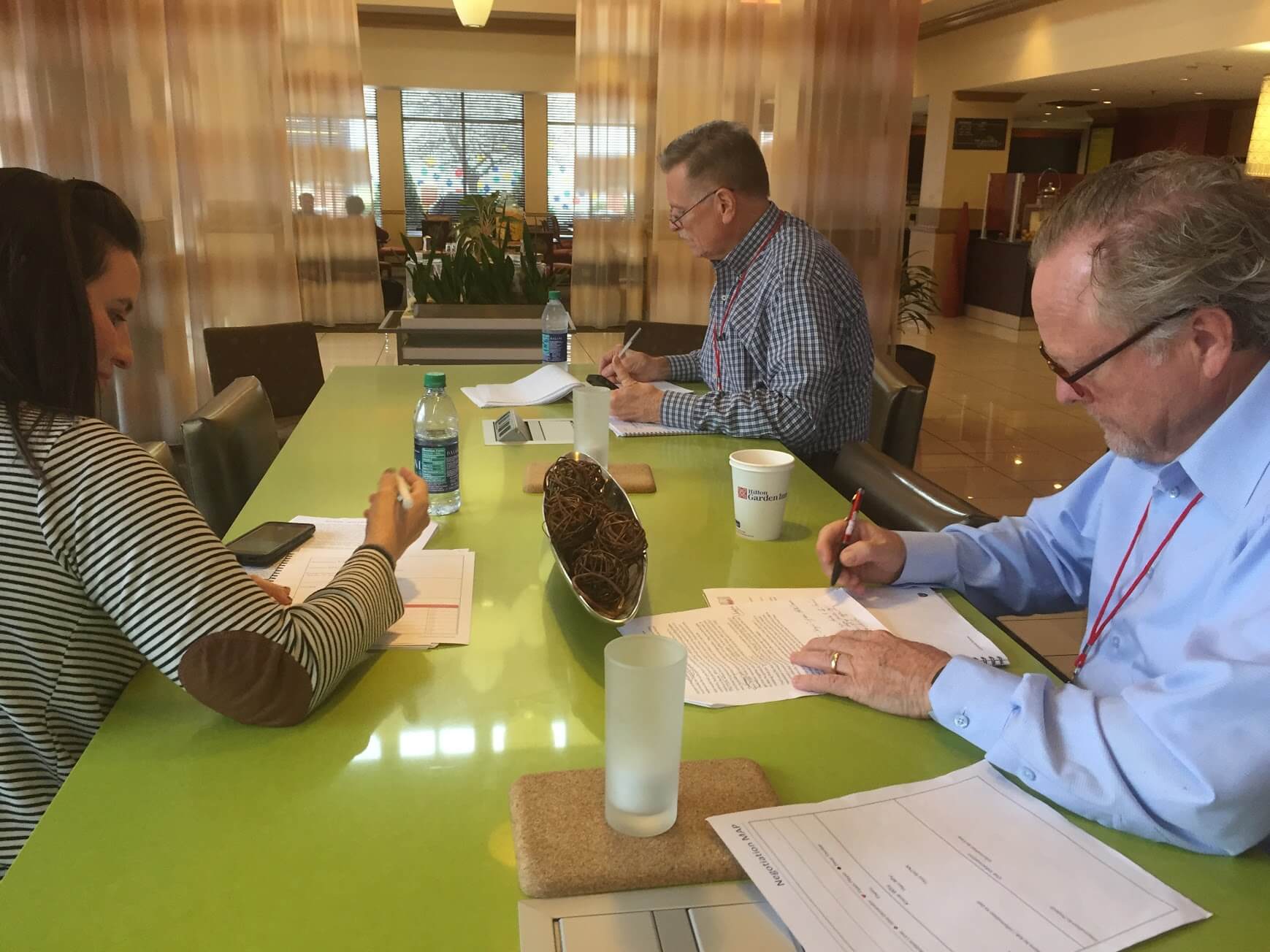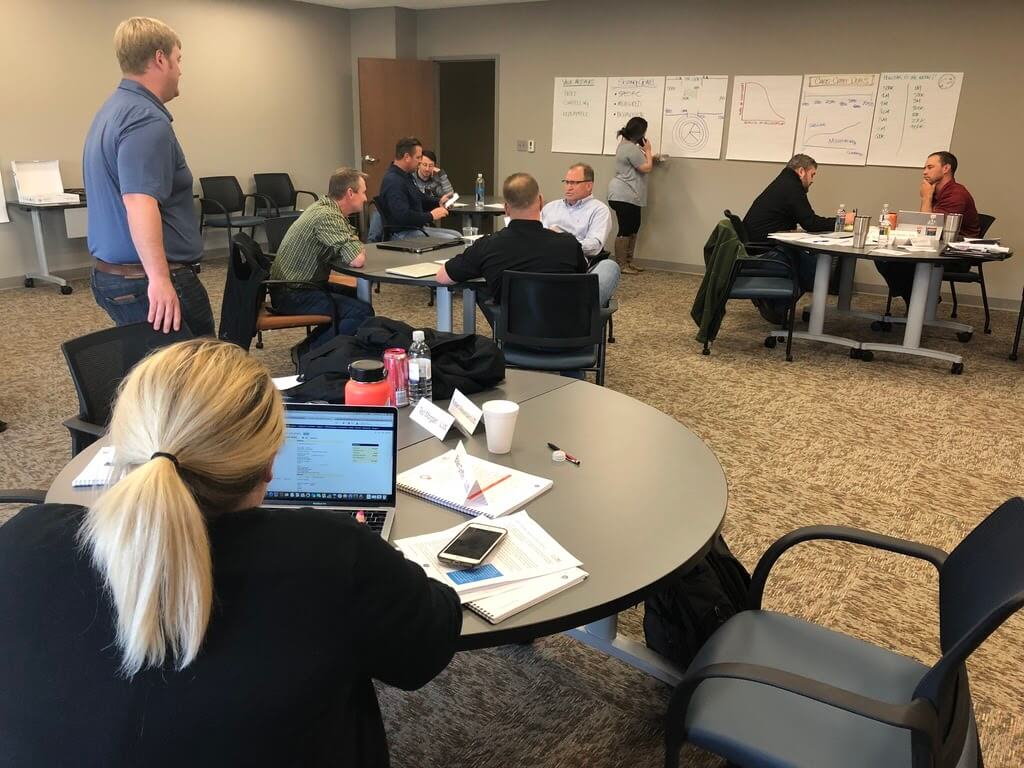 Need a workshop designed to fit your sales team?
Here's what our customers are saying:
"This course has changed my life. Every time I make a deal, from buying a car to negotiating with my team on how to work on a project I use the skills I acquired in MAP Negotiation."
Sam Cape

"It's an incredible way to better understand how to prepare for an upcoming negotiation, and to navigate once you've begun. I am sure the skills I learned will help me be a better negotiator."
Sandra Brewer

"Before the workshop I was anxious about negotiation conflict. Now I'm more confident in my skills, and have already closed some deals!"
Jessica Vann

The MAP Price Increase Boot Camp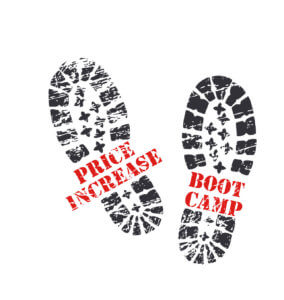 Inflation marches on. Your costs for materials, products and services are rising. But customers push back on any attempt to pass on costs or improve your profits.
Your sellers are challenged by professional buyers who are:
well trained and experienced
skilled at avoiding/delaying price increases
knowledgeable about markets & competitor prices
threatening to switch suppliers if you don't back off
Talking with customers about paying you more is very challenging. Do you know how to handle these situations? How much are poorly handled attempts costing you?
During these critical conversations, sellers need to:
convey the value your company provides
remind buyers why they chose you in the first place
share the rationale for higher prices
persist in the face of resistance (and threats)
maintain and even enhance customer relationships
That's where the MAP Price Increase Boot Camp can help. We help your team get tough and handle high stress situations. Our intense, one-day boot camp gives you and your team the skills and knowledge needed to handle the pressure and discomfort of price increase conversations.
What's in it for you?

a process for conducting meetings with buyers
live skill practices with realistic scenarios
interactions with tough, demanding customers
immediate feedback on your performance so you can improve
All this happens during the Team Challenge, a difficult— and fun—contest, with prizes for the winning team.
Think you can handle the price increases on your own? That's great!
But if you're not satisfied with the results you've been getting, then register now for the MAP Price Increase Boot Camp. We have public session for small teams and company owners.
Need a workshop designed to fit your sales team?
You can arrange a private session for groups of 12 or more. Either way, you'll toughen up your team members and set yourself up for success!
Ineffective negotiating hurts your bottom line. How much are bad deals costing you?
The MAP Negotiation Workshop and MAP Price Increase Boot Camp help you avoid giving away your profits, stop feeling pressure to sell more to make up for discounts, and keep you from losing business to lower-priced competitors.
The MAP Negotiation Workshop
The Price Increase Boot Camp
The MAP Pro Bundle - Negotiation Workshop & Price Increase Bootcamp
Fees include online pre-workshop preparation modules, post-workshop reinforcement modules, and all training materials for the workshop. A light breakfast, snacks, and lunch are provided on both days of the workshop.
Available Add-Ons for All Workshops
Webinar Reinforcement

Participants complete post-course activities designed to apply concepts and skills to real world negotiations. Three 60-minute, highly interactive, webinars review key concepts, share successes and areas for improvement.
Investment: $297 per person
Group Coaching
Teams of 4-6 people that are formed during the live session remain intact and through four 60-minute online sessions work with a coach to reinforce what they learned and gain additional knowledge and application.
Before each session participants receive assignments to complete that further their understanding of the content. Coaching sessions are highly interactive and focus on applying their skills to actual deals and sharing experiences and insights.
This format provides individualized attention and more interaction than is possible in webinars.
 Investment: $524 per session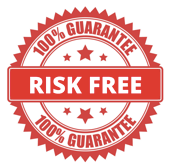 No-Risk, Money Back Guarantee
You're already pressed for time, and you need to drive results. You can't afford to risk wasting time and resources on training that doesn't produce results.
If you aren't satisfied that you have the skills you need to become a great negotiator after you've completed the MAP Negotiation Workshop, we'll refund your investment.
Let us take the risk while you reap the rewards!
The MAP Workshop Schedules
January 27th & 28th, 2020
MAP PRICE INCREASE BOOT CAMP
Embassy Suites Perimeter Center
1030 Crown Pointe Pkway
Atlanta, GA 30338